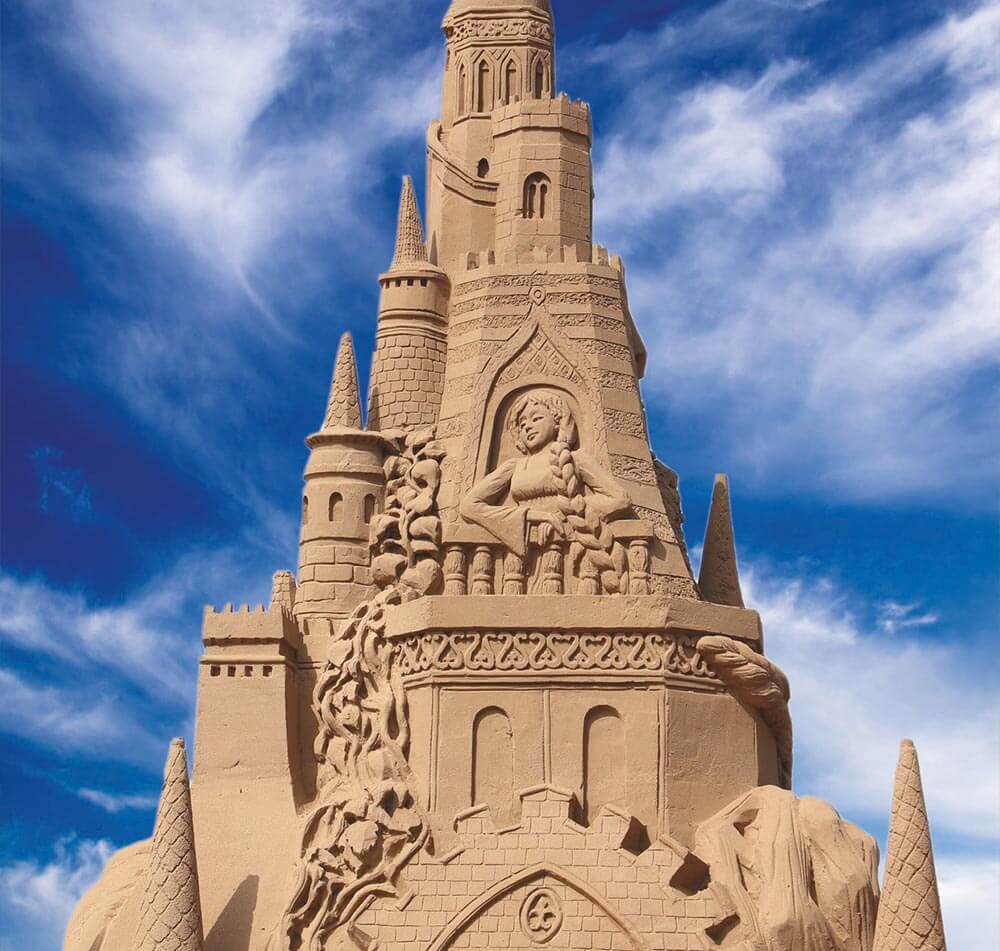 Enormous amount of sand!
For the Sand Sculpture Festival Middelkerke, more than 6000 tons of sand will be used. In 2022, we went for higher and bigger, but this year we are focusing on more.
More than twenty fairy tales and characters will rise from the sand this year: Puss in Boots, The Little Mermaid, Tom Thumb, Snow White, a huge fire-breathing dragon, and many more!
It will be a real fairy tale world that will also be inhabited by real wizards, princes, and princesses.