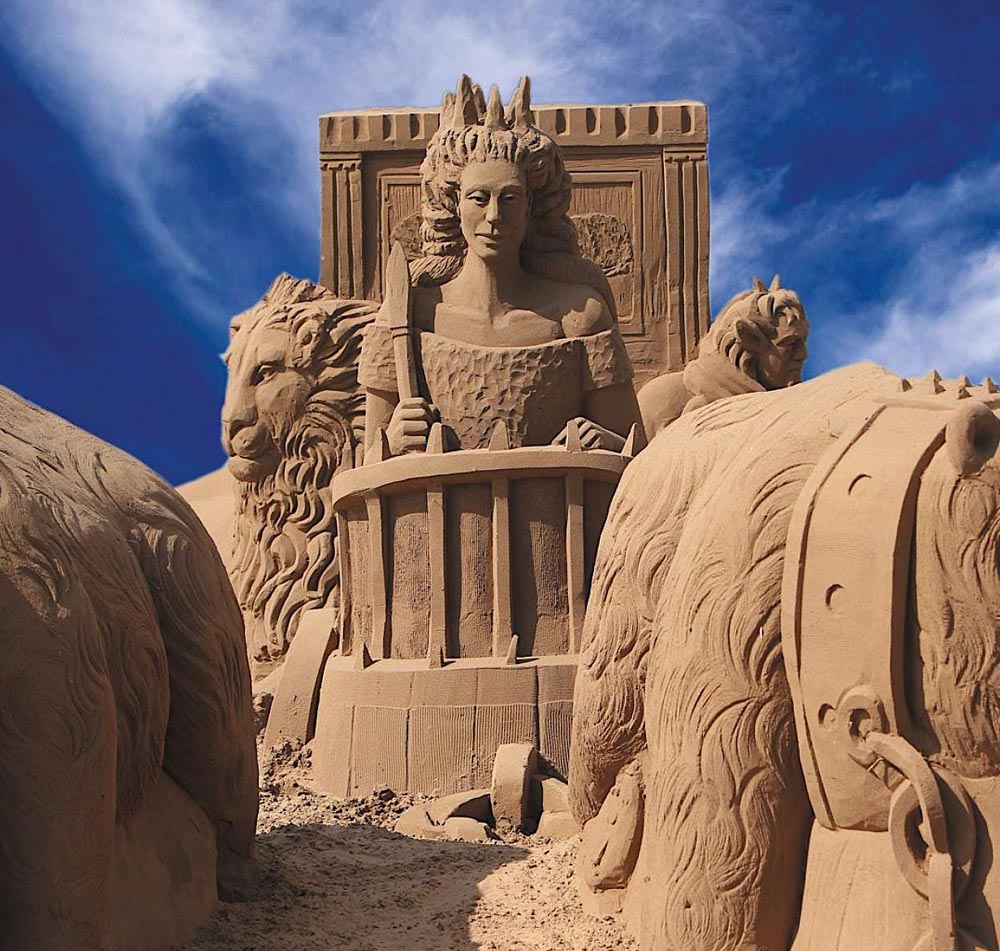 Frequently Asked Questions
Do small children have to pay?

Children up to and including 3 years old do not need a ticket and can enter the expo for free.

What are open tickets?

Open tickets are tickets without a fixed date. With these tickets, you can come to the Sand Sculpture Festival Middelkerke at any time.

Can I exchange my tickets?

Sorry, purchased tickets cannot be exchanged or refunded.

Can I also buy tickets on-site?

We recommend reserving your tickets in advance. However, if space is available, you can also buy tickets on-site.

I don't see the discount for residents of Middelkerke?

Tickets for residents of Middelkerke and people with a second residence can buy tickets with a 2 euro discount from April 1st at the Tourism Middelkerke and Westende.

Are dogs allowed?

Dogs on a leash or in a carrier bag are allowed.

Is the event stroller and wheelchair-friendly?

Yes, there is a wheelchair-friendly walking path constructed.

Which tram do I need to take and where do I need to get off?

You should take the coastal tram towards Middelkerke and get off at the 'De Greefplein' stop. We are located nearby!