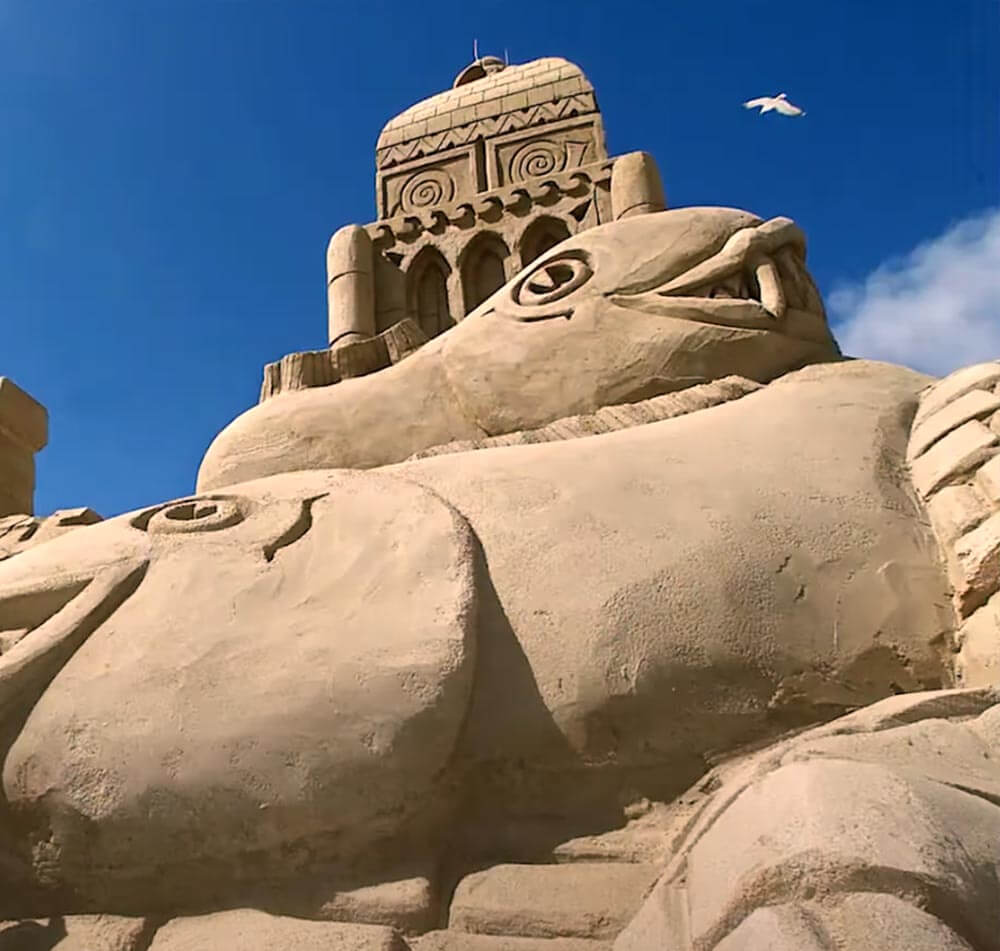 The expo
More experience than ever before
Visitors literally enter the festival through the large gate, where many fairytale characters await them. We have put extra thought into the youngest wizards and princesses, with extra space to play and romp around. A bouncy castle, sandbox, fun playground equipment, and much more complete your family day out to Middelkerke.
And the best news: all these novelties are included in the ticket price.
Welcome to the sand theater!
In collaboration with theater production company De Proefkonijnen, the fairytale world truly comes to life.
In a mysterious way, some fairytale characters have become trapped in the fairytale book. It's up to the children to unravel this mystery and find the magic spell that can free the fairytale characters.
The experience begins as soon as visitors enter the premises. There, children can find clues incorporated into the sand sculptures, as well as with the actors walking around in between.
In the theatrical performance, which can be seen multiple times a day, young sleuths can gather all the clues together to free the fairytale characters, so they can all live happily ever after.
A great asset for residents and traders
"The Sand Sculpture Festival has earned its place on the events calendar of Middelkerke and the Flemish coast. Now, the organizers are taking it a step further and making it even more of an experience.
Fairy tales are timeless and appeal to both young and old, especially when you discover the designers' nods and winks. The location at Arthur De Greefplein is also a hit, both for visitors and for local dealers.
We are ready to welcome more than 100,000 visitors again and give them a top day in Middelkerke.
And last but not least, for our own residents, the Sand Sculpture Festival remains a must-see. That is why we are selling discounted tickets again for our own residents and second-home owners. These tickets will only be available for purchase at our tourist offices."
Tom Dedecker
First Alderman of Middelkerke.