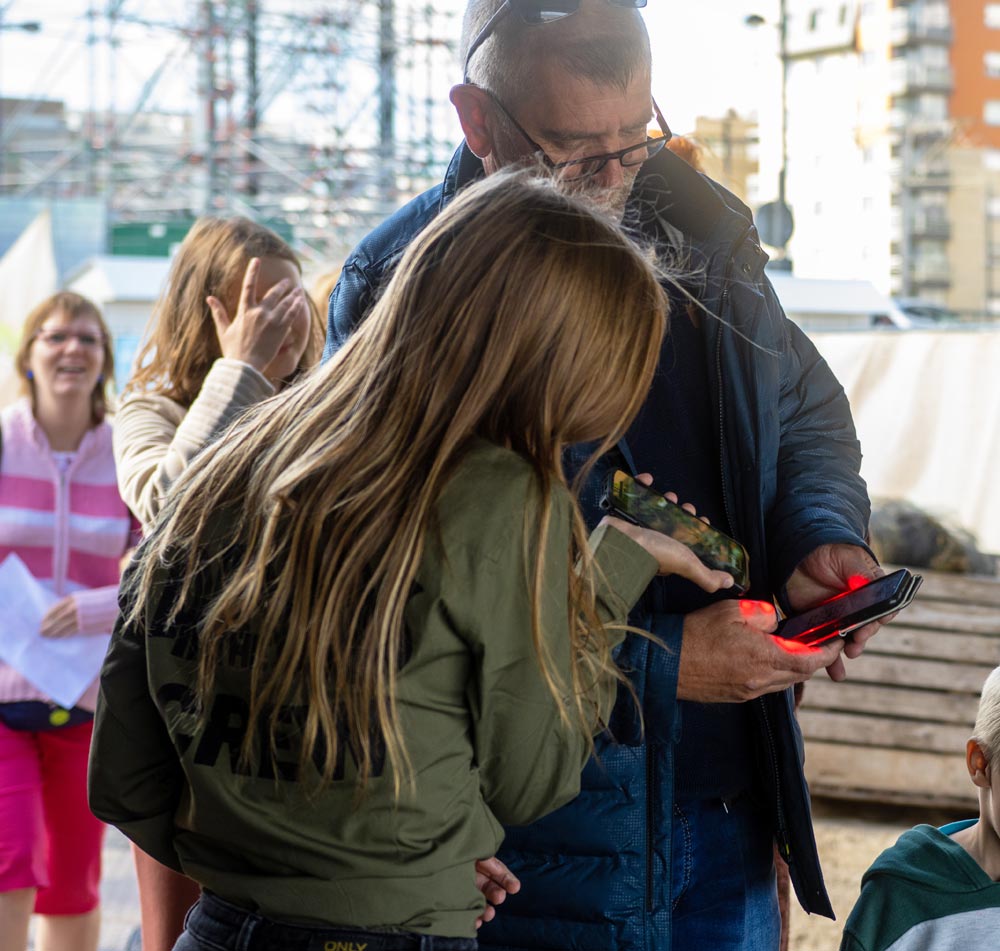 Jobs
Introduction
Sand Sculptures Festival Middelkerke 2023 is RECRUITING!
This edition will take place from July 1st to September 10th, 2023, from 10 a.m. to 6 p.m. in Middelkerke. Plenty of time to enjoy a long beach walk or the last rays of sunshine in the evening, and still sleep in in the morning!
We receive a mixed audience, both young and old, tourists and Belgians. We are looking for different profiles, so "your thing" is definitely included!
Hospitality team (in rotation)
---
Ticketing
Our guests are encouraged to order their tickets online, but passers-by can always buy a ticket on site. We are looking for both student and flexible workers with a minimum age of 18. Your French doesn't have to be perfect, but a simple "Bonjour," anyone can do that, my thought! 😊
Tasks:
Welcoming guests at the ticket office.
Handling ticket sales with both cash and card transactions.
Ensuring the correct collection of daily income and providing accurate records.
Directing guests to the park entrance.
Thinking proactively to solve any issues that may arise.
---
Welcomers
As soon as our guests have purchased a ticket, they proceed to the entrance where they are greeted by two welcome hosts. We are looking for cheerful job students from the age of 16 or flexible workers for these positions. Again, we do not expect perfect French, but at least making an effort is sufficient!
Tasks:
Greeting guests at the entrance.
Giving a brief explanation of the park, during which guests have the opportunity to enjoy a drink before departing.
Ensuring that everyone has a valid ticket and scanning it.
Ensuring a smooth flow in the park so that everyone can enjoy the sculptures without worrying about COVID.
---
Park hosts
As soon as our guests have passed the ticketing area, they start exploring the park following a designated route. We are looking for cheerful job students or flexible employees from the age of 16 for this role. Again, we do not expect perfect French, but making an effort is sufficient.
Tasks:
Answering guests' questions.
Proactively offering to take a photo for guests so that everyone can be in the picture.
Keeping the park clean.
Staying in touch with the ticketing service and ensuring a Corona-proof good flow so that no congestion occurs.
Ensuring that the sculptures are not touched or vandalized.
---
Exit hosts
When guests leave the park, give them a flyer for upcoming events and ask them what they thought of the sculptures. From there, suggest that they enjoy a drink at the bar. We are looking for cheerful job students or flexi staff aged 16 and up. Again, we don't expect perfect English, but at least making an effort is sufficient!
Tasks:
Handing out a flyer with upcoming events.
Asking if they enjoyed the park.
Proactively suggesting they have a drink at the bar.
Reporting to the welcome hosts via walkie-talkie how many guests leave the park during peak hours.
Ensuring that unauthorized persons do not enter the park through the exit.
Food & beverage team
---
Food & beverage supervisors
You are the point of contact for guests and are responsible for properly training our employees. You report directly to the operations manager. We are looking for a job student 18+ or flexi with experience in the hospitality industry.
Tasks:
Training employees in accordance with the guidelines of the sand sculptures.
Actively and operationally working in the hospitality area and ensuring that work areas are always clean and guests are satisfied.
Thinking creatively to help solve problems with the business owner.
Conducting stock counts, closing monthly accounts and reporting figures relative to costs.
Applying upselling where possible and coming up with appropriate initiatives to increase sales.
Replenishing drinks/food and placing orders to ensure that we do not run out of stock.
Keeping work areas clean at all times and correctly sorting waste.
Creating and reviewing schedules with the operations manager.
---
Bar staff members
After visiting the sand sculptures, guests can enjoy a drink on the terrace. All drinks are served through a self-service system where the staff from the bar serve the customers. The customer takes their order to the table themselves and sorts the waste in the appropriate waste dispensers. Experience in the hospitality industry and some knowledge of French is a serious plus but not required. You can compensate for this with a healthy dose of eagerness to work, a high work tempo, and an eye for detail. We are looking for a combination of job students aged 16+ and flexible staff.
Tasks:
Greeting customers who come to the bar to place an order.
Serving orders of cold drinks, beer, coffee, ice cream, etc.
Correctly restocking the fridges.
Reporting any defects or shortages.
Cleaning tables, straightening chairs, and replacing ashtrays.
Keeping the bar and terraces clean at all times.
Processing orders at the cash register for employees who are 18+.
Applying
Interested in one of the above positions? Then send your resume and cover letter to bob@groep24.be.